HOW TO RUN ANDROID APPLICATION'S ON PC
In today generation every people use a smartphone, most of them are android user there are millions of apps available in play store.Android platform is also the best platform to play games, but every phone can't play every game smoothly and cant afford a high spec smartphone. But now we can play any game using PC with bigger screen and run game in high configuration.
As we know our today's topic is how to run an android application on PC. I am going to tell you there are few ways to run an android application on PC.
There are two ways which we can use Android applications on PC
By installing an application.
By Installing an Operating System.
COMPUTER APPLICATION
In this category, we listed some of the best computer applications that will run Android applications on your PC. Most of them are easy to use and install.


BLUSTACKS
Bluestack is one of the best Android emulators, it can easily run any android application and heavy games also its Key Mapping feature is also helpful. The minimum requirement of this application is very low, it can on 2gb ram with internal graphics.
Bluestacks interface is very easy to use, you can run more than one application at a time.
Bluestacks supports google play that means you can directly download an application through play store otherwise you can also use an APK file to install an android app.
You can freely use Bluestacks but it will show Advertisement and sponsored Application.
Minimum Requirement
2 GB RAM or above.
At least 4GB disk space available for storing android app.
Direct X 9.0 or higher.
Recommended requirement
OS windows 10.
Intel core i5.
Graphics Intel HD 5200 or higher.
6 GB RAM or higher.
40 GB HDD space.
Internet connection required.
Download here
https://www.bluestacks.com/download.html#download
ANDYROID (ANDY)
Andy Android emulator is similar to other emulators, the installation process is simple as bluestacks.
you can use android phone to control application and screencast to the pc.you can also use joysticks to playing games.And use your messaging or communication app directly your pc screen.Andy is the best emulator to play games.
Requirement
Minimum Requirement
3 GB RAM
Windows 32 bit and 64 bit
Intel dual-core CPU supporting virtualization technology
At least 20 GB of free hard disk space
OpenGL 2.0 or higher
Download here
https://www.andyroid.net/
YOUWAVE
If you have a low spec PC and you want an android application to run for development or checking you can use Youwave. Youwave user interface is simple you can install an application using APK files.Youwave does not have play store. Youwave is usually free but it has limited feature and android version is 4.0 and the paid version is available o lollipop.
Requirement
Minimum Requirement
Intel Pentium with 1.6GHz (or) More.
2 GB (or) More.
Minimum 500 MB required.
Download here
https://www.youwave.com/

NOX APP PLAYER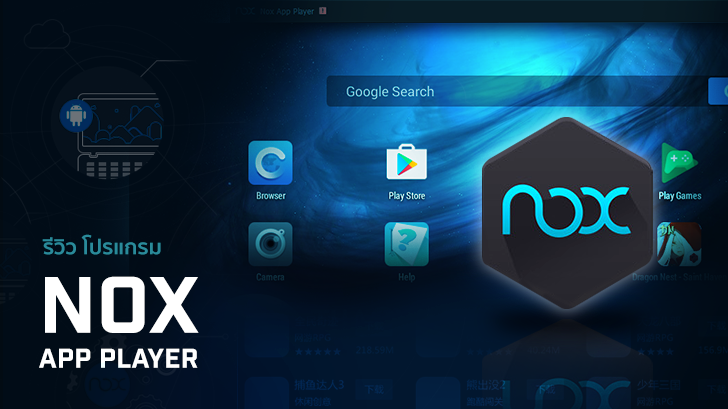 NOX app player is an emulator which have all features that can run use and run application easily you can customize application easily and change the interface.
It also takes less usage of CPU.
System requirement
1GB graphics or higher
Download here
https://www.bignox.com/
Like Windows or Linux operating system there is some operating system which can run an android application, you can install or boot directly from pen drive, All these operating systems are working better than a smartphone.

REMIX OS
Remix OS is an operating system which you can use to run an android application, this operating system user interface is very simple and attractive, it also very to use you can also install an application using play store. you can use application using different tab it feels like using any other OS.Remix OS is directly installed on a computer or live boot from pen drive you can save the data from every session.
Phonix os is also a good os to run Android applications it is easy to use and it is same as an android tablet it works very well, This OS is based on Android 7.1 with all android features, Sorry for AMD users, Phonix OS does require an Intel processor. phoenix OS is having a problem with the virtual machine. overall this is a good OS for android uses
Requirements
System requirement
minimum 2GB storage drive
Intel or AMD processor made around 2012 or later, preferably an Intel Atom processor
An 8Gb or larger USB flash drive (for Phoenix OS)
A 512MB or larger USB flash drive (for Gparted)
A separate computer in order prepare the USB flash drive
Download here
http://www.phoenixos.com/en/download_x86
ANDROID x86
This is a simple android OS that known as ANDROID x86, It based on Android 8.1 (oreo)with upgraded kernel 4.14, This OS is also known as lineageOS, It supports multiple displays with better power management, This is also work in the live mode that is no need to install this is fully featured like a smartphone. This OS is working without any graphics card. This is better than a smartphone, this OS is playing games with the best performance.
Requirement
LineageOS can run on every PC there requirements are very low, and it does not require high graphics.
minimum 512 MB RAM
8GB HDD
Download here
https://www.fosshub.com/Android-x86.html